The spiritually charged, serene and peaceful meditation hall has been providing solace, peace to a lot many people. We try to promote religious harmony as propagated by Bhagwan Sri Ramakrishna.
---
Nitya Pooja
Morning and evening prayers, daily worship (Nitya Pooja) and chanting of hymns are performed daily in the temple.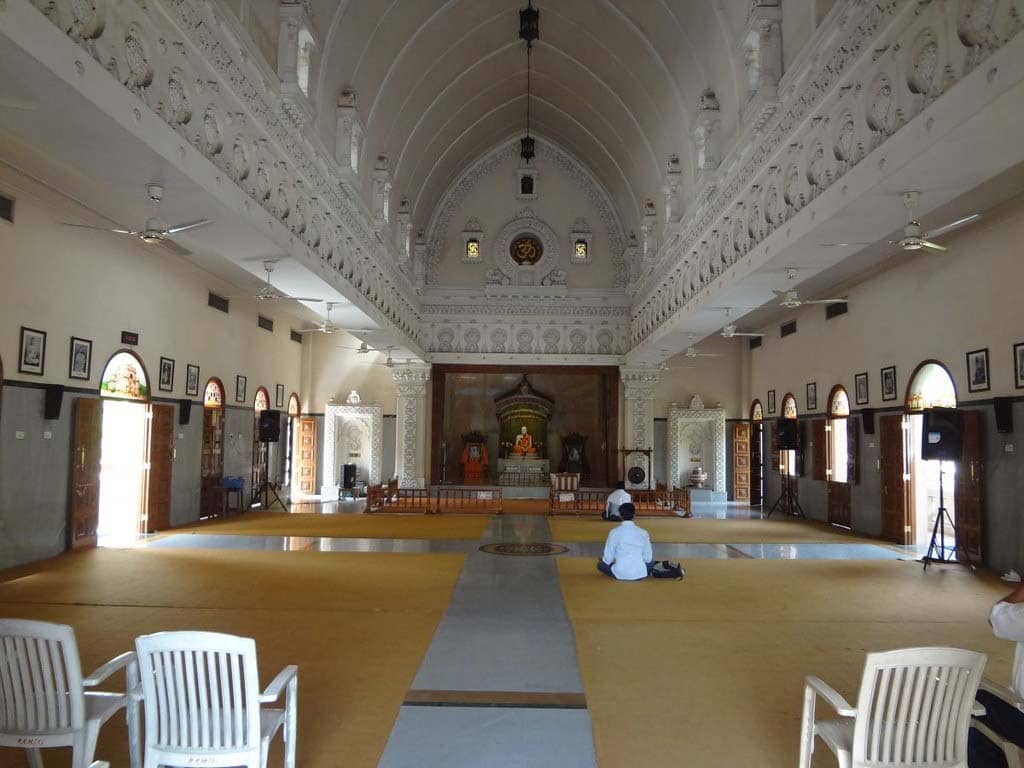 ---
Ekadashi
On every Ekadashi day, Shri Ramnam Sankirtan is sung in the evening.
---
Celebrations
The Birth Anniversaries of spiritual luminaries and incarnations – Bhagwan Sri Ramachandra, Bhagwan Shri Krishna, Bhagwan Buddha, Shri Shankaracharya, Jesus Christ and Holy days like Mahashivrati, Gurupournima, Shri Durga Mahashtami are celebrated with great religious fervour and devotion. 
The birth anniversaries of The Holy Trio – Bhagwan Sri Ramakrishna, the Holy Mother Sri Sarada Devi and Swami Vivekananda are celebrated with great devotion and enthusiasm. On these occasions Special Pujas, Hawan are performed and Sankirtan, Bhajans are sung, the public meetings are held. Discourses on scriptures are held twice or thrice a week for the local devotees. 
---
Spiritual Retreat
A three-day Spiritual Retreat is organized every year on the occasion of the Birth Anniversary of Bhagwan Shri Ramakrishna.